Trade Credit Insurance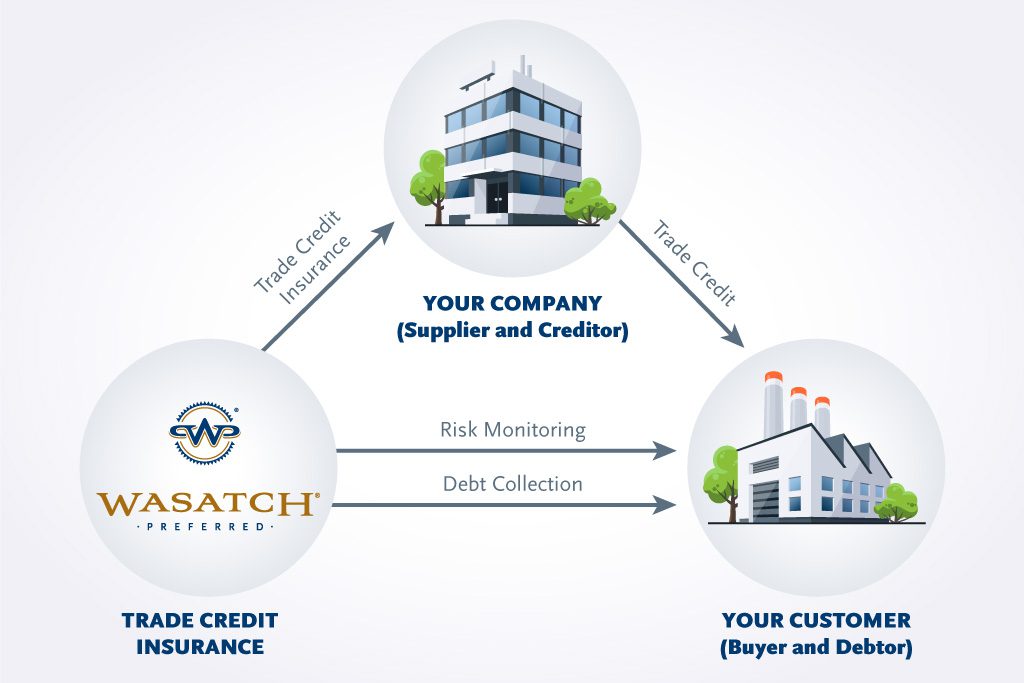 What is Trade Credit Coverage?
The primary role of trade credit coverage is to protect service providers, manufacturers, and other organizations from losing money when people don't pay their bills. Much of the business world runs on credit, and usually, it runs well. However, there are situations like insolvency, bankruptcy, and even just regular old financial strain that can cause people to be unable to repay their debts when they make purchases or acquisitions on credit. Because of this, it makes sense to have trade credit insurance if you're in the business of letting people buy on credit.
With trade credit insurance, you can cover things like your backend expenses and overhead, those extra profits you've been looking to put back into marketing, or anything else that's missing when you aren't getting paid in full and on time.
Most companies aren't in the position to wait around for payment. Most of the money is allocated before it's even earned, so it's not difficult to see how unpaid debts could become a burden for a manufacturer or supplier. Essentially, this insurance covers your business in every way by taking care of 75-95% of the unpaid invoice amount.
How do they determine what's covered? Part of that depends on the type of coverage that you choose, and different levels of protection are available. Even if you're on a budget, you can still get a limited policy that will pay as much as 75% of the unpaid invoice(s) to recoup at least most of your losses.
Tips for Reducing Chances of Claims
Set up a strong accounts receivables system that includes payment follow-up and promotes prompt payments from your customers.
Review all credit applications carefully and don't extend credit to high-risk clients or vendors.
Make sure your accounts receivables staff knows how to deal with nonpayment or slow payers.
Other Factors Include
Premiums are calculated based on the level of risk that you present, as well as the percent of turnover you have on your unpaid invoices. These policies are written on an annual basis, but the terms can continue to change throughout the policy period.
Typically, trade credit insurance works out to a fractional cost of company profits, but rates will vary depending on the items mentioned above.
When new buyers approach the company, new coverage can be requested by the credit manager. The insurer will investigate the risk and decide whether to extend coverage.
Policy Review Tips
When choosing a trade credit insurance policy, check the following:
Which buyers are covered and for how much?
Can you afford the deductible?
Are there any exclusions or exceptions to note?
Are the credit limits negotiable?
What is the process for adding new buyers?
Is there a limit to the number of buyers or claims that can be included?
What additional coverage is available for future needs?
What is the insurer's history of claim payment and company support?